Our organic extra virgin olive oil is produced from olive trees
grown under natural,
sustainable production cycles in the mineral rich,
mostly rocky soil of southern Sparta.
This robust and complex olive oil is bursting with a fresh olive taste and equally strong aroma,
reminiscent of harvest end while pressing olives at the mill.
'Eulogia' organic olive oil has unique taste, gorgeous golden green color and extremely low acidity.

TASTING NOTES
Bold fruity notes are initially realized and as the flavor arcs hints of fresh cut grass, bitter dandelion greens and a slight nutty characteristic are detected. It is a pungent olive oil and has a peppery, almost spicy finish that will definitely make its intense presence known.
From the first pressing of Hand-Picked olives
Cold-pressed | Sustainably balanced
Raw | Certified Organic | acidity < 0.3%
ADDITIONAL INFORMATION ▽
Storage in cool and dark place
Shelf-life (minimum): 24 months
Packaging: Glass bottle
Dimensions 5 × 5 x 22 cm | 6 x 6 x 28 cm
Net Vol. 250ml | 500ml
REGION: Southern Sparta, Lakonia Greece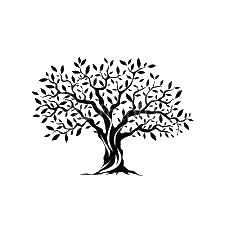 OLIVE VARIETY: Koroneiki
A Flavorful Journey to Inner Wellness
PAIRINGS
Extra virgin organic olive oil is the key ingredient for a healthy diet
Especially ideal for finishing a variety of dishes; delicious addition to fresh salads,
mashed potatoes, grilled and roasted meats.
It is a powerful ingredient to a refreshing and full of energy, vegan smoothie