A selection of three of the most 'classic' Greek honey types
from very specific Geographical Origins,
produced with traditional and sustainable methods, in a Special Edition Gift Box
(3 jars x 298g)
A Special Edition Luxury gift set, includes three of the finest and most rare
honey types of Eulogia's Ultra Premium Collection, is sure to offer you
a seductive gastronomic experience and a virtual travel to remote mountains
of Central Peloponnese, green forests of Mainalo Mountain and landscapes
of exquisite beauty of Aegean islands.
(3 jars x 298g)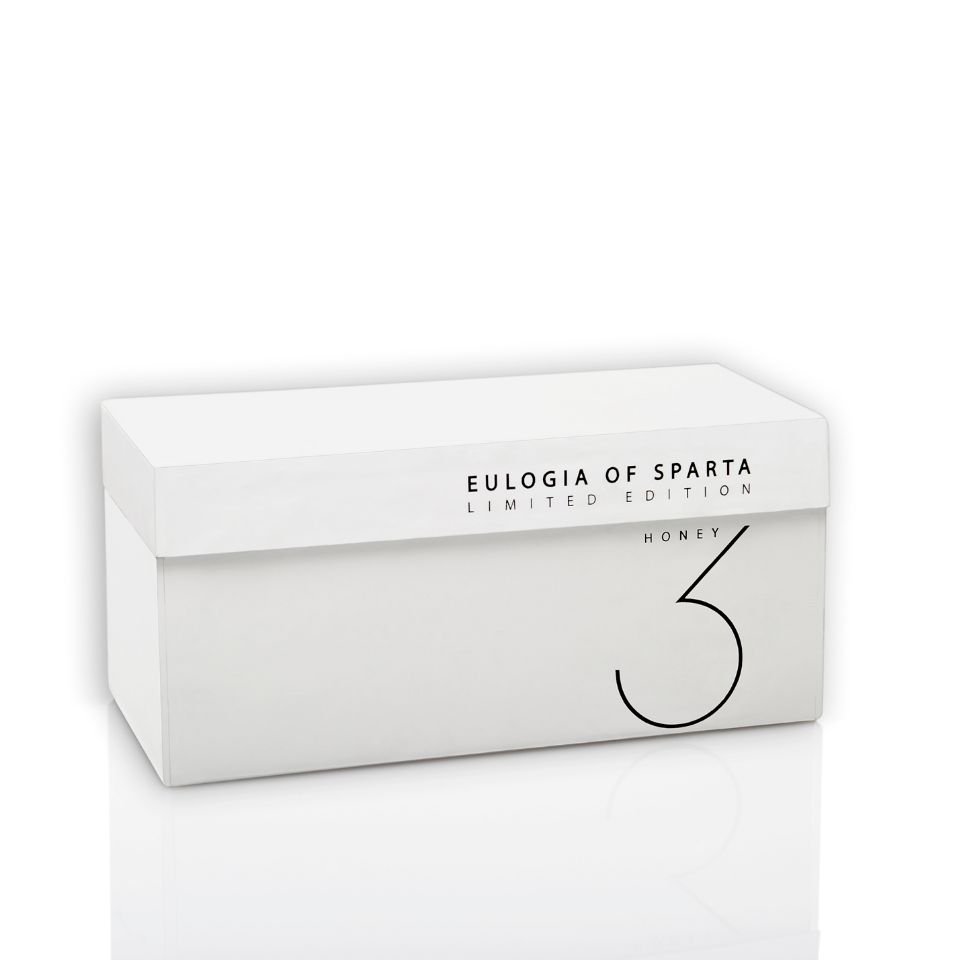 A perfectly balanced, bright gold green olive oil with a delightfully fresh, grassy,
apple peel aroma, with fine texture and exceptional fruity taste.
Elegantly packaged, is a special gift for food lovers, that transmits authenticity, luxury, quality, nature's excellence …
(packaged in a black crock of 500ml, comes in a premium gift box)
Authentic Mediterranean flavors of Greece in a Luxury Gift Box.
Some of the finest, natural and internationally acclaimed, Organic Honey & Olive Oil products.
An elegant composition to give pleasure, improve well-being and provide a divine tasting experience.
We look forward to helping you with your gift giving.
For Wholesale Enquiry, Custom Orders for special occasions and events