Great British Food Revival, Ainsley Harriott and Eulogia of Sparta's Honey
Oregano is a food that is extremely delicious and nutritionally beneficial. More specifically, it is full of vitamins, minerals, trace minerals and roughage. In addition, it has antioxidant action that protects the cells from damage and aging, helps ...
Previous Article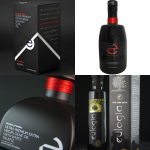 We all know olive oil. Most of us consume it daily. But few are the ones who know that olive oil is divided into classes based on its quality. Even fewer are the ones who know the basic differences of each category. This article is going to inform th...
Next Article