Description
This Pine honey is a tasty tribute to the people that live in Arkoi island.
Combining two of Greece's most well known natural treasures, raw honey and Chios Mastic, this aromatic Ultra Premium Honey is sure to make an initial statement and then linger for a while longer in the back of your palate. The unique flavors of the pine honey intertwine seamlessly with the classic mastic taste that has been known for centuries.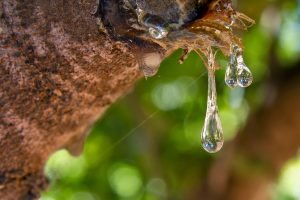 Our Pure Raw Honey originates from a tiny island in the middle of the Aegean sea, called Arkoi, where bees are working every day to produce unique Nectar from Pine trees under the warm sun of the Mediterranean.
Arkoi, a small rocky island in the southern Aegean that has been preserved and untouched through the centuries, remaining the same way as it was in ancient times. Arkoi is known for its crystal blue waters and for the handful of inhabitants currently living on the island, keeping the tradition and culture of the Aegean alive.