Organic Extra Virgin Olive Oil Eulogia
We are blessed we live in these regions, have the privilege to collect our goods directly from nature, our joy to walk these mountains and breathe the sea breeze.
Olive harvest begins on October or early November, when the fruits are green and shining.
There is less quantity of the final product, but we gain the highest quality the tree has to offer. This period' s harvested olive oil is rich in flavor and nutritional intensity

Our family organic olive groves are around ancient Sparta, Mani and Monemvasia. The soil is pure and unchanged for years. There is no intervention artificially with the structure of the soil, which enriched on its own, year after year, by absorbing organic matter as the leaves or dried grass. Just like happens in the pure nature of a forest
We use the highest quality standards in production for all these years, committed to present an extra virgin olive oil, organic, the lowest acidity and excellent flavor and scents.
Deep fruity notes, golden-green color and full body with a mild bitter and slightly spicy aftertaste, shows this olive oil's freshness and quality
Considering all our products as natural treasure, respectfully to our long-term family tradition, we try to put a new twist on presentation with a modern, luxury design in packaging
We would love to introduce you these healthy foods as a luxury gift, nature gave us.
There are a wide range of well-evidenced health benefits related to Extra Virgin Olive Oil: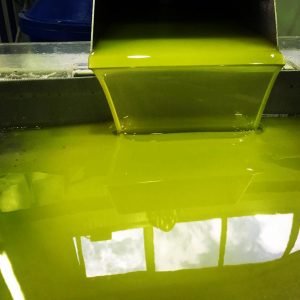 Prevention of CVD, Coronary Heart Disease, and Myocardial Infarction
Prevention of Diabetes or improved Glycaemic Control in existing Type 2 Diabetes Mellitus
Reduction in Overall Cancer Incidence
Prevention of Mood Disorders
Reversal of Fatty Liver Disease
Prevention of Overweight and Obesity
Organic Extra Virgin Olive Oil as the main source of healthy fat – with additional powerful bioactive compounds, is central to the Mediterranean Diet.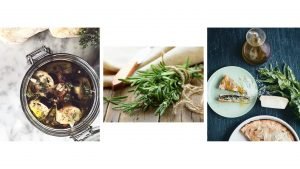 The Mediterranean style diet is recommended by scientists and health professionals as an example of a nutritional 'gold' standard with a considerable body of evidence to support very significant beneficial effects on health and wellness
Is based on the traditional dietary patterns of Southern Europe and is characterized by the high consumption of Extra Virgin Olive Oil, legumes, unrefined cereals, fruits and vegetables; moderate to high consumption of fish and dairy products; and low consumption of non-fish meat.
In 2013, UNESCO listed the Mediterranean diet as part of the intangible cultural heritage of humanity.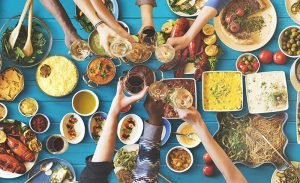 " …. Eating together is the foundation
of the cultural identity and continuity
of communities throughout
the Mediterranean basin. It is a moment of social exchange
and communication, an affirmation and renewal of family,
group or community identity.
The Mediterranean diet emphasizes
values of hospitality, neighbourliness,
intercultural dialogue and creativity,
and a way of life guided by respect for diversity.
It plays a vital role in
cultural spaces, festivals and celebrations, bringing together
people of all ages, conditions and social classes […] Women play an important role in transmitting knowledge
of the Mediterranean diet: they safeguard its techniques,
respect seasonal rhythms and festive events,
and transmit
these values of life
to new generations…."